Please donate now to save the Florence Nightingale Museum
2020 is Florence Nightingale's bicentenary but without your support, the Museum faces the threat of closure.
What happened in 2020
2020 has been designated the International Year of the Nurse and Midwife in honour of Florence Nightingale's bicentenary. International Nurses Day on 12 May is also her 200th birthday. In what should have been a hugely important and successful year for our museum, we instead find ourselves, like most other organisations, facing the threat of closure due to a world pandemic.
Nursing, washing your hands and evidence based-healthcare, pioneered by Florence Nightingale, have become more important than ever before and we're calling upon our friends and supporters to help us preserve her story and legacy.
Why we need your help
Under normal circumstances, 98% of our income is earned from admissions, retail and our schools programme which we can't achieve under closure. We receive no government funding and therefore have no substantial income stream. We've taken numerous strategic and practical steps to make savings but we still face high operational costs totalling upwards of £20,000 per month which are becoming increasingly difficult to afford. With no clarity over when we'll be allowed to re-open, and what the landscape for our sector will be like by that time, our museum is at great risk of permanent closure which is why we've decided to try and raise roughly three months worth of costs.
It is not an easy step to ask for help. We know and understand that this crisis has put many people and workplaces in financial difficulty.
Every donation, no matter what the size, is wholeheartedly welcome and will help us continue our purpose as a museum to care for a historically significant collection and to inspire the next generation of healthcare workers.

Please help us by donating to our Go Fund Me fundraiser. You can also support us by making a purchase from our online shop or donate buy a ticket for you and a friend to visit us in the future.
Text NIGHTINGALE to 70085 to donate £10
Texts cost £10 plus one standard rate message and you'll be opting in to hear more about our work and fundraising via telephone and SMS. If you'd like to give £10 but do not wish to receive marketing communications, text NIGHTINGALENOINFO to 70085.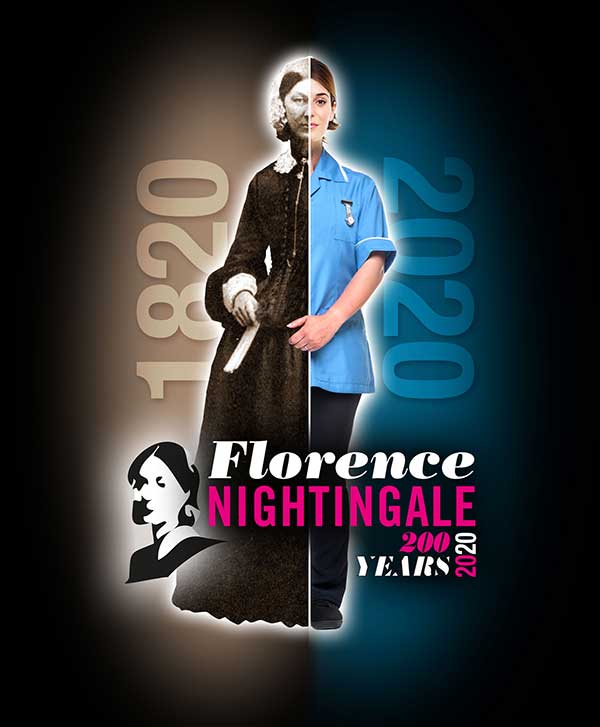 Welcome to the Florence Nightingale Museum
Everyone knows Florence Nightingale as the world's most famous nurse. But did you know she was a nurse for only a few years of her life, during the Crimean War? During her early years she had to struggle against her parents' wishes to become a nurse, but when she came back from the war she was seriously ill. She had achieved iconic status by this time, but disliked the fame and instead used her influence behind the scenes to campaign tirelessly for better healthcare for all, despite her own ill health. As the founder of modern nursing, a leader and a trailblazer she is still an inspiration to people around the world today.
During 2020 we will be celebrating Nightingale's bicentenary with a new exhibition, "Florence Nightingale in 200 Objects, People & Places", demonstrating what influenced her on her own journey as an icon, leader and pioneer.
You can see the lamp she carried in the Crimea, her pet owl Athena and her (much used!) writing desk among many other objects.
The Museum is at the south end of Westminster Bridge, in the grounds of St Thomas' Hospital, close to both Waterloo and Westminster stations.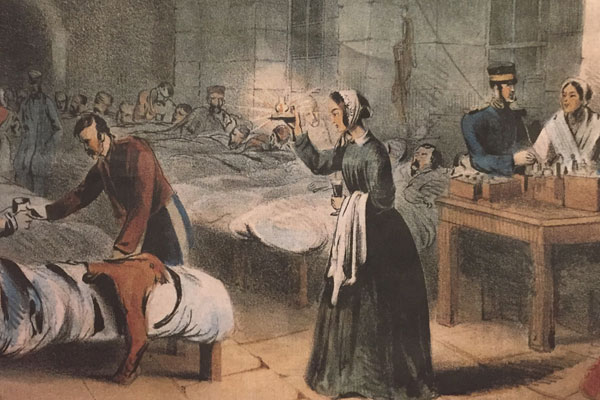 Bicentenary celebrations #Nightingale2020
A year to remember
Florence Nightingale was born in 1820 so throughout her bicentenary year in 2020 there will be a series of events to celebrate, both here at the museum and with our partners internationally.
What's on
at Florence Nightingale Museum
We run a lively programme of special events here at the museum.
Learning
at Florence Nightingale Museum
The Florence Nightingale Museum offers formal and informal learning opportunities to discover the story of Florence Nightingale, "the lady with the lamp", including KS1 workshops, family activities and trails.