Welcome to the Florence Nightingale Museum
We're delighted to be open again in Florence Nightingale's bicentenary year!
Book your ticket now to visit us, or if you're not able to visit please donate now so we can keep Nightingale's legacy alive.
Hand sanitiser and face coverings are available at the entrance. We are also selling face coverings in our shop. In line with government guidance, all visitors will need to wear a face covering inside the museum.
During 2020 we will be celebrating Nightingale's bicentenary with a new exhibition, "Florence Nightingale in 200 Objects, People & Places", looking at her own journey as an icon, leader and pioneer so visit now and be one of the first to see it!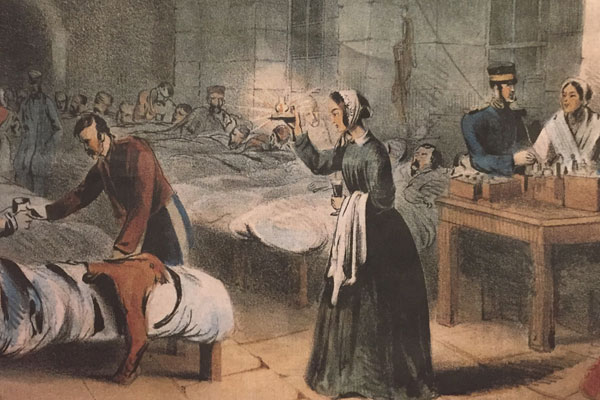 Bicentenary celebrations #Nightingale2020
A year to remember
Florence Nightingale was born in 1820 so throughout her bicentenary year in 2020 there will be a series of events to celebrate, both here at the museum and with our partners internationally.
What's on
at Florence Nightingale Museum
We run a lively programme of special events here at the museum.
Learning
at Florence Nightingale Museum
The Florence Nightingale Museum offers formal and informal learning opportunities to discover the story of Florence Nightingale, "the lady with the lamp", including KS1 workshops, family activities and trails.