Welcome to the Florence Nightingale Museum
Update from the Florence Nightingale Museum

Regretfully, but inevitably, the Florence Nightingale Museum has organised a major review of its operations in response to the continuing effects of the pandemic. The review was designed to protect the Museum and its collections for the long term. If changes are not made now, the Museum will become financially insolvent before markets recover and visitors return in significant numbers. Full details of the restructure can be found here. Projected visitor numbers do not make opening full time financially viable.
We have received generous support from individual donors, as well as DCMS, the Art Fund, Arts Council England and National Heritage Lottery Fund and are able to hold occasional open days.
While the museum may be closed on most days, we are still taking bookings for schools and groups throughout this period, offering a unique chance to book an exclusive visit.
As an independent charity, the museum is grateful for the generosity and support of its donors, sponsors, and its loyal visitors. While we are closed, please donate now so we can keep Nightingale's legacy alive for the future.
We are currently planning our Open Days for early 2022, so please keep an eye on our What's On page, as well as our social media channels for updates. 
This video was produced with the support of the National Lottery Heritage Fund and London Museums Development Group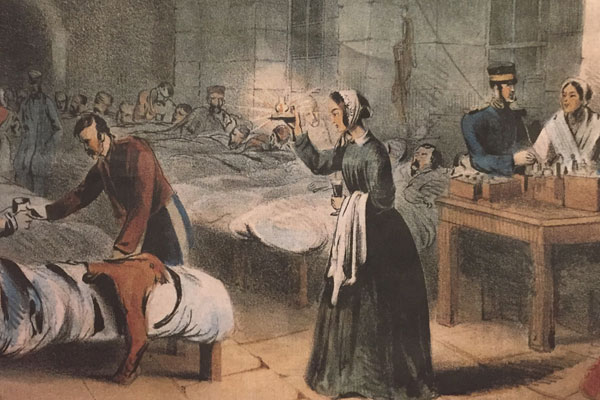 Bicentenary celebrations #Nightingale2020
A year to remember
Florence Nightingale was born in 1820 so throughout her bicentenary year in 2020 we had planned a series of events to celebrate, both here at the Museum and with our partners internationally.  Although most of these events had to be cancelled due to Covid some will be held in 2021 so watch this space!