Welcome to the Florence Nightingale Museum
We're delighted to be open again in Florence Nightingale's bicentenary year, and we look forward to welcoming you during 2020 which the World Health Organisation has named the Year of the Nurse & Midwife in her honour – with good reason!
So do book your ticket now to come and visit us, or if you're not able to visit right away please donate now so we can keep Nightingale's legacy alive. The Museum had been planning for a year of celebrations in 2020, and instead we are now struggling to survive.
We are planning to open until November at least, so please do support us as every penny you spend on your admission ticket or in our shop helps us save Nightingale's legacy for future generations.
During 2020 we will be celebrating Nightingale's bicentenary with a new exhibition, "Florence Nightingale in 200 Objects, People & Places", demonstrating what influenced her on her own journey as an icon, leader and pioneer so visit now and be one of the first to see it!
You can see the lamp she carried in the Crimea, her pet owl Athena and her (much used!) writing desk among many other objects.
The Museum is at the south end of Westminster Bridge, in the grounds of St Thomas' Hospital, close to both Waterloo and Westminster stations. Getting here is easy as a number of cycle superhighways pass close by and it's a lovely walk along the Thames to our front door!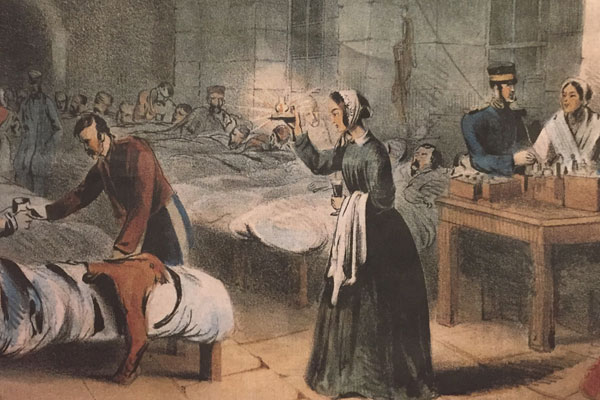 Bicentenary celebrations #Nightingale2020
A year to remember
Florence Nightingale was born in 1820 so throughout her bicentenary year in 2020 there will be a series of events to celebrate, both here at the museum and with our partners internationally.
What's on
at Florence Nightingale Museum
We run a lively programme of special events here at the museum.
Learning
at Florence Nightingale Museum
The Florence Nightingale Museum offers formal and informal learning opportunities to discover the story of Florence Nightingale, "the lady with the lamp", including KS1 workshops, family activities and trails.