Welcome to the Florence Nightingale Museum
Everyone knows Florence Nightingale as the world's most famous nurse. But did you know she was a nurse for only a few years of her life, during the Crimean War? During her early years she had to struggle against her parents' wishes to become a nurse, but when she came back from the war she was seriously ill. She had achieved iconic status by this time, but disliked the fame and instead used her influence behind the scenes to campaign tirelessly for better healthcare for all, despite her own ill health. As the founder of modern nursing, a leader and a trailblazer she is still an inspiration to people around the world today.
During 2020 we will be celebrating Nightingale's bicentenary with a new exhibition, "Florence Nightingale in 200 Objects, People & Places", demonstrating what influenced her on her own journey as an icon, leader and pioneer.
You can see the lamp she carried in the Crimea, her pet owl Athena and her (much used!) writing desk among many other objects.
The Museum is at the south end of Westminster Bridge, in the grounds of St Thomas' Hospital, close to both Waterloo and Westminster stations.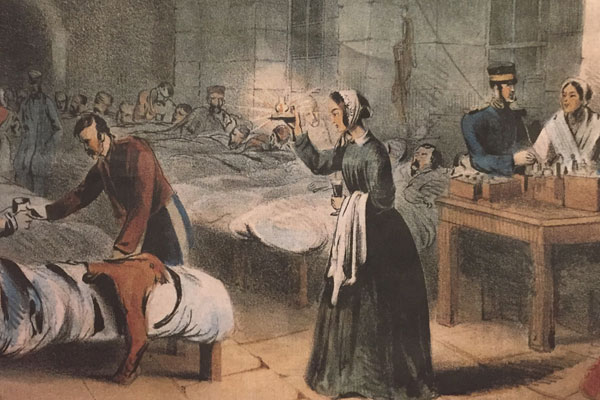 Bicentenary celebrations #Nightingale2020
A year to remember
Florence Nightingale was born in 1820 so throughout her bicentenary year in 2020 there will be a series of events to celebrate, both here at the museum and with our partners internationally.
What's on
at Florence Nightingale Museum
We run a lively programme of special events here at the museum.
Learning
at Florence Nightingale Museum
The Florence Nightingale Museum offers formal and informal learning opportunities to discover the story of Florence Nightingale, "the lady with the lamp", including KS1 workshops, family activities and trails.