Primary Schools
We're thrilled to say we're open again and we've adjusted our learning activities to help support teachers in a new landscape and even added in a special discount offer as we know times have been tough for everyone. Find out more about our sessions for primary schools, both at the museum and at your school!
Museum Based Session
Visit the museum to meet Florence and see some of the objects that once belonged to her!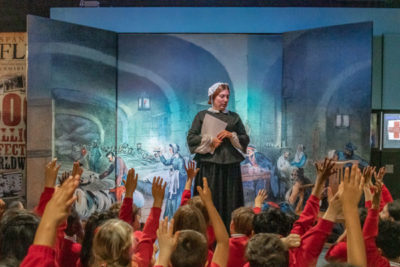 In School Session
We can also come to you! Either Florence Nightingale or Mary Seacole can deliver a session at your school.