Having graduated from the University of Pennsylvania Hospital School of Nursing in 1975 with her diploma in Nursing, Mary Smith embarked on a 46-year career in nursing. Mary's career touched and impacted many lives and nursing careers over the years.
Mary's career began as a Perioperative Surgical Nurse at the University of Pennsylvania in Philadelphia. After spending 9 years working in Surgical Services and eventually moving into a First Assist opportunity for an Orthopedic Practice in Brockton, Massachusetts in 1991, Mary became a Nursing Inservice Coordinator for Perioperative Services at Presbyterian Hospital in Charlotte, NC and remained in this role through 1997.
In 1998 Mary accepted her first academic appointment and began her illustrative teaching career at Central Piedmont Community College (CPCC) in Charlotte, NC. In 2000, Mary received the CPCC Instructional Excellence Award. Also, during her years at CPCC, Mary co-authored and was the recipient of the [Charlotte] Area Health Education Center (AHEC) Preceptor Clinical Site Development Grant (2001-2005).
In 2005, Mary began teaching at the University of North Carolina at Charlotte (UNCC). Over the next 16 years, her career would be shaped by innovations, modern technology, and the demands of the ever-changing landscape of nursing and nursing education.
Significant demands placed on clinical sites and the inability to meet the increasing needs of Schools of Nursing, clinical simulation, or the use of mannikins to augment in-person clinical instruction became a desirable option in the early 2000's to expand clinical instructional capacity of nursing schools.  Viewing the incorporation of simulation into the UNCC curriculum as an innovative opportunity, Mary developed and implemented simulation clinical scenarios into the Senior Level clinical courses. The purpose of these courses was multi-faceted. They served to decompress the strain on resources at local clinical sites, but they also provided a safe environment for nursing students to work through the scenarios while developing their critical thinking skills.
For the next several years, Mary presented at several local, state, and national conferences on the use of simulation to promote decision making in the clinical setting. In addition, to receiving grant funding to support the education of faculty on the use of simulation mannikins, Mary published a journal article in 2009 titled Creative clinical solutions: Aligning simulation with authentic clinical experiences.
Mary holds national certifications as both a Certified Nurse Educator and as a Certified Health Simulation Expert. In addition to presenting at conferences on the use of simulation, Mary has also presented on a national scale to other nurse educators on Certified Nurse Educator Preparation and Review Courses.
In addition to those previously mentioned, Mary received several awards during her tenure. In 2011, she received the prestigious Great 100 Nursing Excellence Award. This award exists to recognize and honor nurses for their commitment to excellence and to promote a positive image of the nursing profession.  In 2013 and 2018, the UNCC Undergraduate Teaching Excellence Award was presented to Mary for her work and teaching excellence recognized by her Undergraduate students. The UNC Charlotte Provost Faculty Recognition was awarded to Mary during the years of 2013-2018. She was also the recipient of the UNC Charlotte Golden Key Honorary Award which she received in 2015.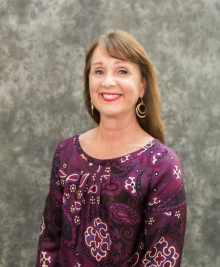 Because Mary made such a long-lasting impact on so many nursing student careers over the years, many wanted to be a part of her remembrance and celebration. Below are just a few of the many well-wishes and thanks received in her honor.
"Ms. Smith, your hard work and dedication have made a huge impact on so many nurses, including myself.  Your teaching style really made me think and because of that I believe I became a better student and [now] a better nurse.  Thank you."
Kelsey, Class of 2021
"You inspired me in so many ways. I was somewhat of an undercover book nerd in college and your class was one of my favorites for that reason. You made learning so much fun and you held high standards for your students at the same time. I felt excited going to your class and very much enjoyed the material. Your kindness, strength and enthusiasm were so inspiring, and you always lit up the room with your presence. I was going through a rough personal time in my life and being able to look up to such a brilliant human being to motivate me to become a better person helped push me through my hardships. Thank you for that.
Congratulations on your retirement and amazing career you have accomplished for yourself. Take care and enjoy the new chapter of your life"!
Jenah, UNCC Nursing Class of 2013
"Thank you for teaching us in a way that forced us to think 'outside the box.' Your creativity and enthusiasm for teaching was evident in every aspect of your classes. Enjoy retirement!"
Anonymous, UNCC Class of 2010
"Ms. Smith, although your class was very hard, the work challenged me in ways that I can appreciate now. When I decided to go onto Nurse Practitioner School, I was able to reflect on the foundational knowledge you gave our class in Pathophysiology.
Thank you for stretching our minds to make us better nurses."
Anonymous