Florence Nightingale's London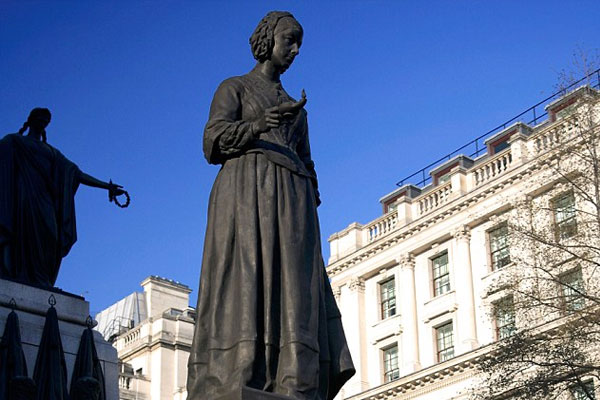 Start: 11.00am outside the BMW showroom (W1K 7TT) on the corner of Park Lane and South Street (nearest tube stations are Marble Arch and Hyde Park Corner)
Finish: The Florence Nightingale Statue at Waterloo Place.
Walk in the footsteps of the 'mother of nursing' and discover the life of Florence Nightingale through the places where she lived and worked. From the house where she spent the last days of her long life, the hotel where she wrote her famous Notes on Nursing, the statue of the Lady with the Lamp, to the hospital where she founded her nursing school. Along the way, we take a look at her life and visit London as she knew it.
This walk lasts approximately 2 hours, and will be conducted at a reasonable walking pace so please wear appropriate footwear.
20 tickets available per tour.
This tour is led by professional guides.
Hear from a tour guide…