Harriet Henry (Heinrich): WWI nurse
Guest article by Dr Jessamy Carlson, National Archives
The First World War saw an unprecedented demand for military nurses, and across the period, nurses from all over the UK, Ireland and the wider Empire signed up to serve with military nursing services such as the Queen Alexandra's Imperial Military Nursing Service (QAIMNS) and the Territorial Forces Nursing Service (TFNS).
The service files for these women contain a wider variety of documents which allow us a glimpse into their lives and experiences during and immediately after the war. The length of service, the places they were stationed in, the actions they undertook in the line of duty are all covered to varying degrees within their service files and these are a brilliant resource for this type of historical research.
One of the stories uncovered as part of work on the WO 399 series at The National Archives is that of Sister Harriet Henry, and her sisters, Charlotte (late Staff Nurse in the QAIMNS) and Gertrude, a Matron in the QAIMNS, along with her sisters Ruby and Louisa who had remained at home during the war, working in a solicitor's office.
Harriet trained as a nurse at St. Thomas' Hospital and enrolled in the TFNS on January 1st 1916. She served in Salonica and Italy before being demobilised in March 1919, and she remained a reservist until November 1939 when she was required to resign her commission on the grounds of age.
Their files reveal that all five sisters, including Harriet, Charlotte and Gertude changed their surnames from Heinrich to Henry shortly before such anglicisation became forbidden in 1917. This may have been influenced by a general desire to sound less Germanic but may also be connected specifically to the anti-German abuse which Harriet's sister Gertude had particularly subjected to during her work in both Carlisle and Chatham.
Harriet's work as a nurse was notably decorated, and in her service she earned not only the Royal Red Cross (2nd class) and a mention in dispatches, but also the Serbian Samaritan Cross, issued by the King of Serbia to some of the medical staff serving in Salonica during the war.
After the war she continued to nurse in Oxford for the duration of her career. She lived with Harriet Cooke, also a nurse, in the nearby village of Iffley. They appear to have met while serving in Italy and lived together from 1920 until Cooke's death in 1940. She left everything to Henry, who died in 1966.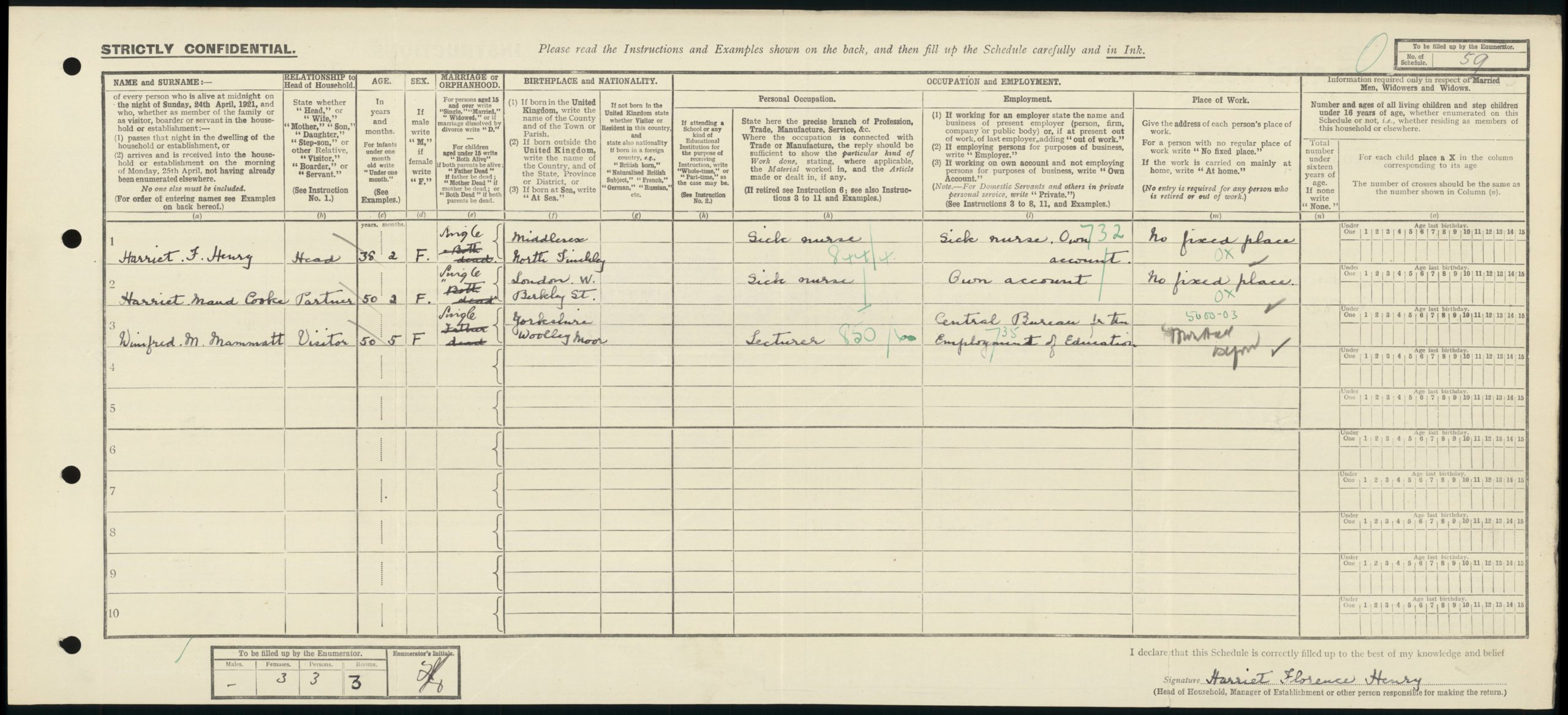 1921 record showing Harriet Henry and Harriet Cooke living together as partners © National Archives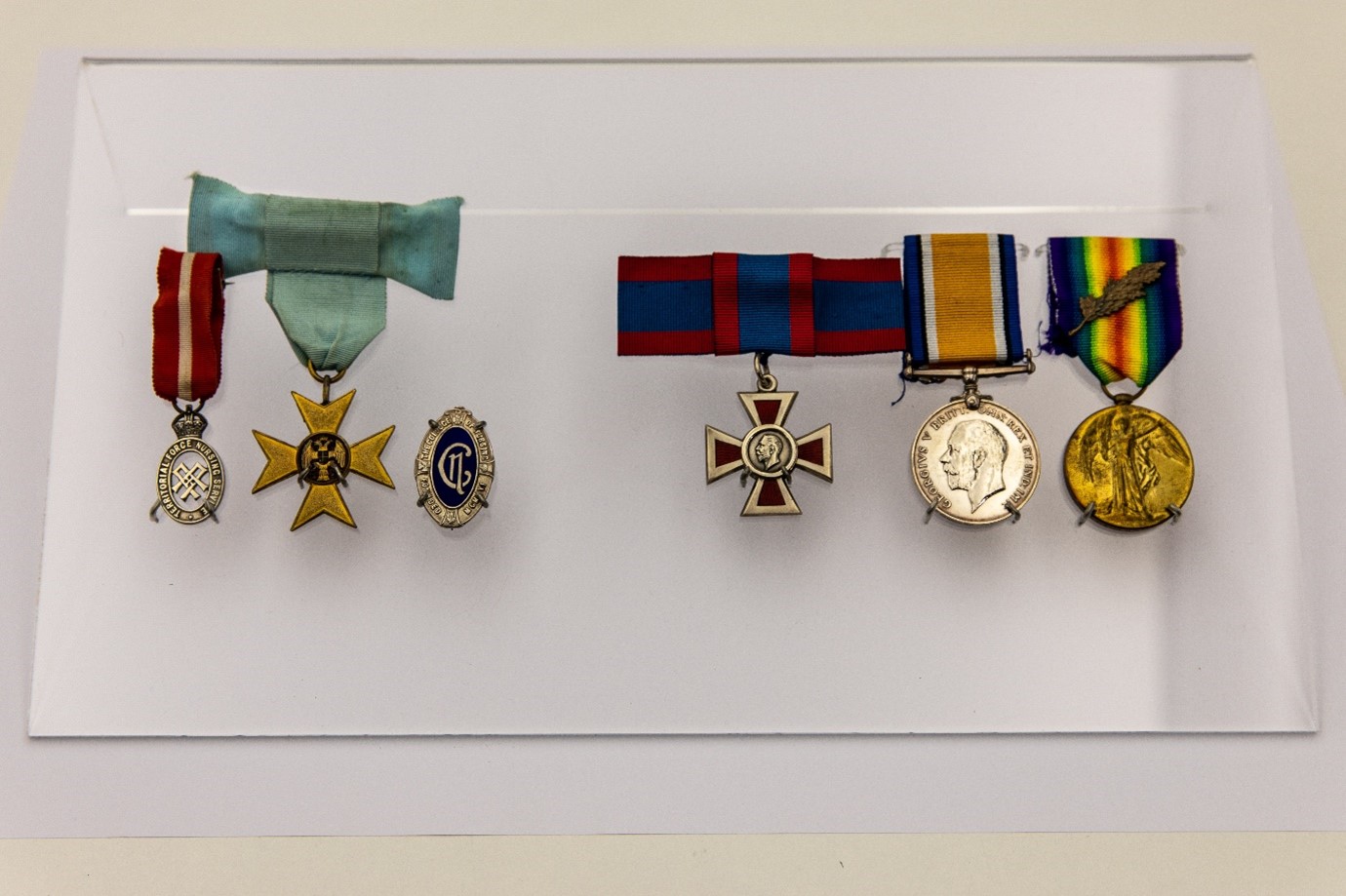 Nursing medals awarded to Sr. Harriet Henry: (l-r) TFNS emblem, Serbian Samaritan Cross, Royal College of Nursing member emblem, Royal Red Cross (2nd Class), British War medal, Victory medal with Oak leaf flash (mentioned in despatches) © Royal College of Nursing Archives
British Military Nursing in Peace and War