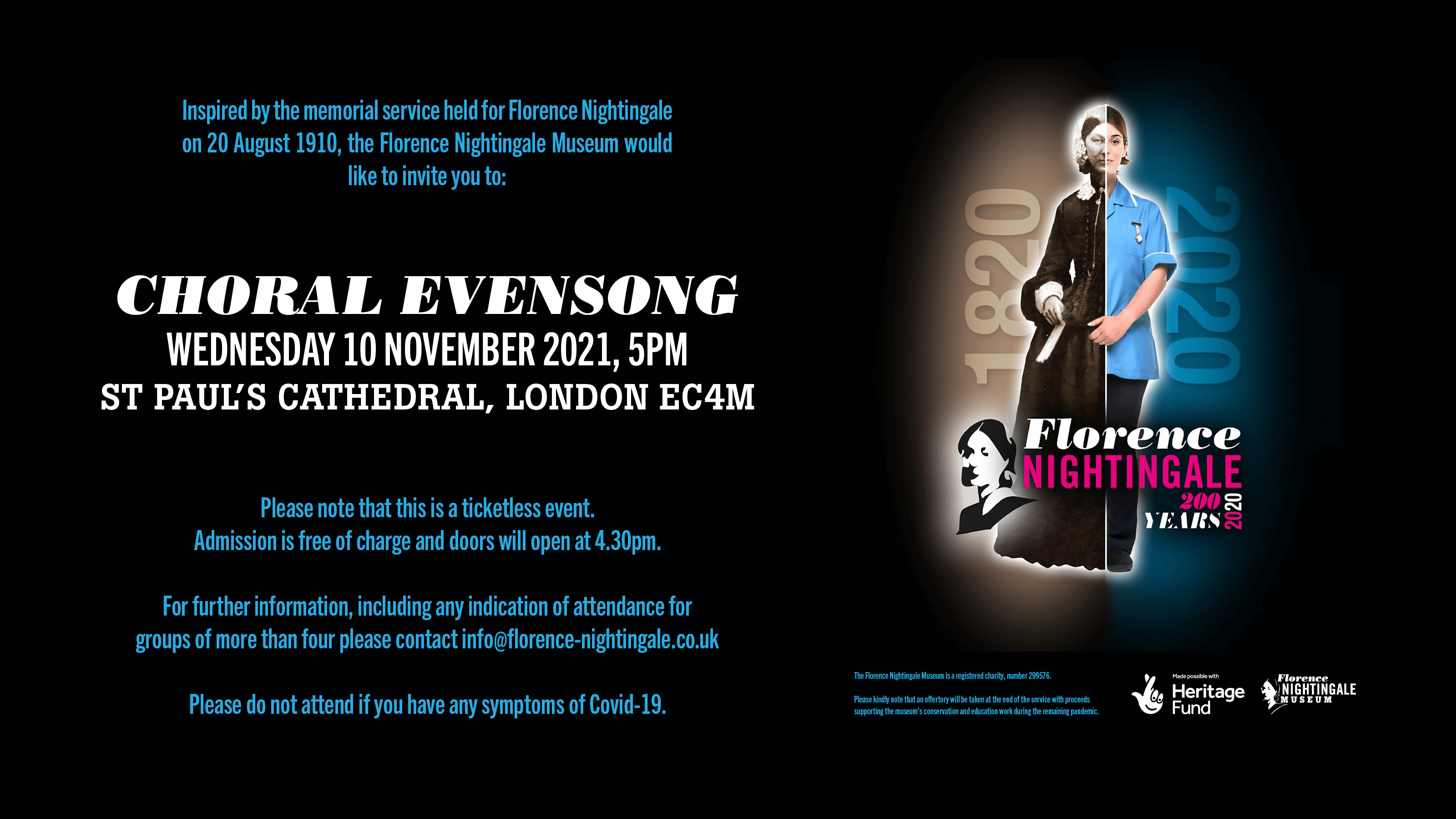 Memorial Service at St Paul's Cathedral
Join us for Choral Evensong at St Paul's Cathedral
We are pleased to announce that this event has been rescheduled for Wednesday 10th November 2021, at 5.00pm. Doors open at 4.30pm.
Just as nurses attended a funeral service for Florence Nightingale at St Paul's Cathedral on 20th August 1910 (a week after her death) we will be holding an Evensong service at the Cathedral to commemorate her bicentenary in November 2021. The service will celebrate not only Nightingale's bicentenary, but also the work of everyone in the healthcare professions today. So if you are working in the health services or have ever benefited from the care of a health professional do come along and join us. The service will be a fitting tribute to Nightingale's legacy and a chance to say thank you to today's nurses who are following in her footsteps.
In partnership with the Florence Nightingale Fellowship.
All are welcome. No need to book in advance.